Dear Brother!
What I am gonna write here is a matter which is very private to an individual. To come out of the closet about your sexuality is something which is a matter of deep personal choice. Nobody can and nobody should have a say in it. But I am going to request you to come out, not with an intention or desire to intrude your privacy or force my opinion on you, but out of deep concern and love that I have towards you.
I am sure you must remember something I said to you recently–
"I am so happy that I am bonding with your boyfriend. It is like an early experience of what I will feel with Rishi's wife presuming that he is heterosexual."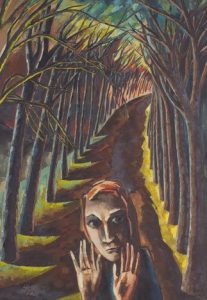 You had just laughed at the phrase 'presuming he is heterosexual', gave me a hi-fi and we moved on to next topic.
But that was my desire as an elder sister, as a close friend to bond with your partner. I want to attend your marriage. I want to show your wedding card to everyone. I want to put pictures with you two on Facebook. I want to make public jokes about you and your partner the way we do in weddings or in parties about so-called 'normal' (meaning thereby heterosexual couples). I want to dance at your wedding. I want to be favourite aunt of your kids. I want to enjoy a beer with your partner and make fun of you. I want to do all of this and more out loudly, in public, in open and without any fear of law or of being judged.  I don't want to be hidden about it.
I know it is very easy for me to say all this because I can never imagine the pain and suffering that you face as a gay man in our country and society. And I can never even imagine how many folds this pain or suffering might increase if you come out. I can never imagine the uncertainty you feel as to how your parents would react to it. And I know that from calling you little 'girlish' to having section 377, we have given you all the reasons to be hidden about who you are. And possible I should keep my mouth shut about it. But it kills me to see you hidden because being out in open gives you a different sense of freedom, it makes you fearless. Being truthful out in open makes you little more true to yourself.  I want to see you fearless and free like a bird!
It is your call, at the end. But I wrote what I feel.
With Lots of Love,
Tumhari Badi Behan!
P.S.-
I had earlier thought that I would send this letter in a mail. But then I consciously decided to go public, because it is not about one brother, it is about the thousands out there. I shout out to all of them to come out and assert their sexuality!
---
Surbhi Karwa is a student of law at the National Law University, who finds her solace in sociology and spreading awareness about law and constitution among the people. Despite being a law student, the effect of art and literature on her personality has made her a little more adventurous.