Bewajah Morning
A reason to a wake up early on a Sunday morning
What is better than to ruin your Sunday morning sleep and join people who are not hesitant to discuss the role of art in life? Because art is not just for the intellectual elites to understand. The art which cannot influence everyday life is soulless. Bewajah Mornings are the time when you can discuss this and a lot more!
---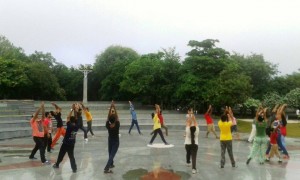 Because not only we feed the soul, but also try to find methods which help us liberate our senses physically. While also having fun!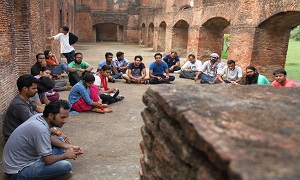 And when we have exhausted your body, we try to trap your mind by engaging discussions, poetry recitations or just plain storytelling.
There is a hunger for stage presence inside all of us. So we end these beautiful mornings with small skits to practise your theatrical skills.
Bewajah was about to complete its three years and in its infancy, it has received a lot. The year 2016 started with an amazing Dastangoi performance,

[…]

In 2014, people had come to acknowledge the Bewajah activities and the mornings had been a huge success. So on popular demand, Bewajah had to restart

[…]

Bewajah morning was the first chapter into a series of events that took Lucknow into its grasp and started talking about art, literature and theatre on

[…]