The Be a Jagrik journey is about building young people's capacities to meet the challenge of living the constitution and the Sustainable Development Goals (SDGs) as they refl-act (reflect + act) in the real world. Using their experiential discoveries provided by a fun filled game,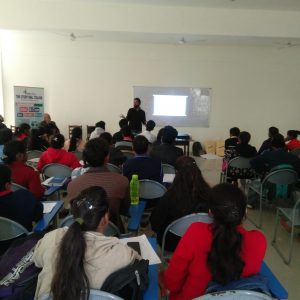 plated over seven weeks in their own are, young Jagriks (Jagruk Nagrik) will develop an understanding of how fundamental rights and duties play out in the reality.
The journey a) revolves around a board game which has certain tasks that are based on the fundamental rights and fundamental duties, b) functioning in pairs, the Jagriks select from a list of tasks are required to collate and c) put together and present the results in under a week.
Each task represents some aspect of the rights and duties enshrined in the constitution, from the right to religion to the duty to renounce practices derogatory to the dignity of women and after each tasks, the Jagriks get together for weekly meetings, called Jagrik Jamghats, where they reflect upon the why's and how's of their actions.