The product of one of the regular workshops under Bewajah Theatre Group, to educate the young enthusiasts in theatre, Manto's Witness is based on some of the famous stories of Saadat Hasan Manto. Conducted under the guidance of the talented director Abhishek Tiwari, the play depicted three popular stories of Manto: Mosail, Thanda Gosht and Khol Do. The youngsters who had been a part of the workshop performed the stories and it would be an understatement to say that their presence on the stage was captivating.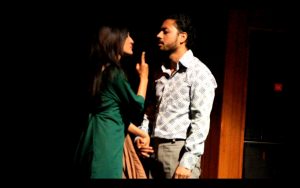 All the three stories are based on the events around the partition of India. Mosail, the tale of a young Jewish girl and her love life torn between the social and political scenario of partition and communal intolerance. Thanda Gosht goes deeper into the aspects of the violence that occurred during the partition of India and covers the perspective of a thief who is suddenly disgusted by his own acts. Khol Do is one of the most touching stories of the three that unravels the layers of complexities of the scenario and the presents a naked version of the harsh sorrow of those times.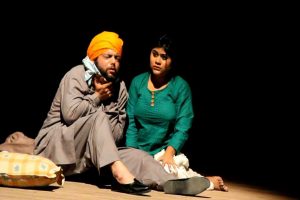 The scenes enacted were not only heartbreaking, but they also personified the grief that over the years, time has buried deep into the layers of politics and social arguments. The best part about Manto's writing is that he shows violence and sorrow in their raw naked forms and the audience of the play actually stood witness to the entire scenario.
Date: 25th November 2014
Time: 6:30 PM
Venue: Bhartendu Natya Academy, Lucknow
Cast: Suyash Bajpai, Kopal Srivastava, Divya Singh, Pradeept Tiwari, Vishal Kapoor, Rahul Singh, Nitransha Singh, Vikas Jaiswal
Writer: Saadat Hasan Manto
Design & Direction: Abhishek Tiwari