Bewajah Dopahar
Give your khaali dopahar some Bewajah flavour
Bewajah Dopahar can be called just another excuse for the art in life practitioners around you to have a friendly meeting. The excuse is simple. To participate in small workshops that are cleverly disguised as an interactive session to either turn the page of a new book or listen to a beautiful poetry. A few hours in search of nothingness and peace.
---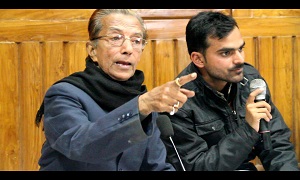 Sitting down with remarkable personalities who tell us grand tales about small things. People who themselves define the entire concept of Bewajah by their humility and adab.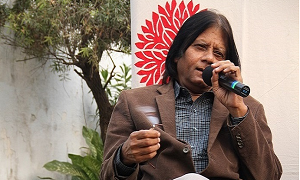 Bewajah is an umbrella where we are hungry to learn and celebrate every art form we come across. Be it music, poetry, language, vocals, dance, cooking or any other performing art. Bored of those usual afternoon classes? We might find you some escapism.
Today art has a different language of expressions where Photography also coming into lead because every tenth person is handling camera in this technological world but

[…]

The works of Rahi Masoom Raza has a tone of sincerity in them, the kind of undertone that an author uses to document the world of

[…]

An art is a beautiful world within itself where life can easily be expressed through words, and poetry works as magic into one's life. Going down

[…]

Popular media critic joined Bewajah for a small interactive session with our audience and students on the aspects of media and journalism in the modern times.

[…]

The series that started with Bewajah Mornings had now grown and the team was working on newer projects. We called out for audience to come for

[…]

A winter afternoon in the company of a remarkable poet, reciting some of his exceptional works, at one of the most beautiful locations of Lucknow. At

[…]