Open Up Development Program (OUDP)
One of the leading programs run by Bewajah is the Open Up Development Program (OUDP). We engage youth and children to participate in specially crafted theatre activities and games where they learn how to tackle their life problems and positively influence their life choices by providing a better understanding of social scenarios and interpersonal exchanges. The OUDP functions as a theatre workshop under which the participants learn and perform drama go through an extensive experience of learning emotional and communication skills. Children learn prosocial behaviour through theatre-based intervention at school level and enhance their subjective well-being and performance in schools.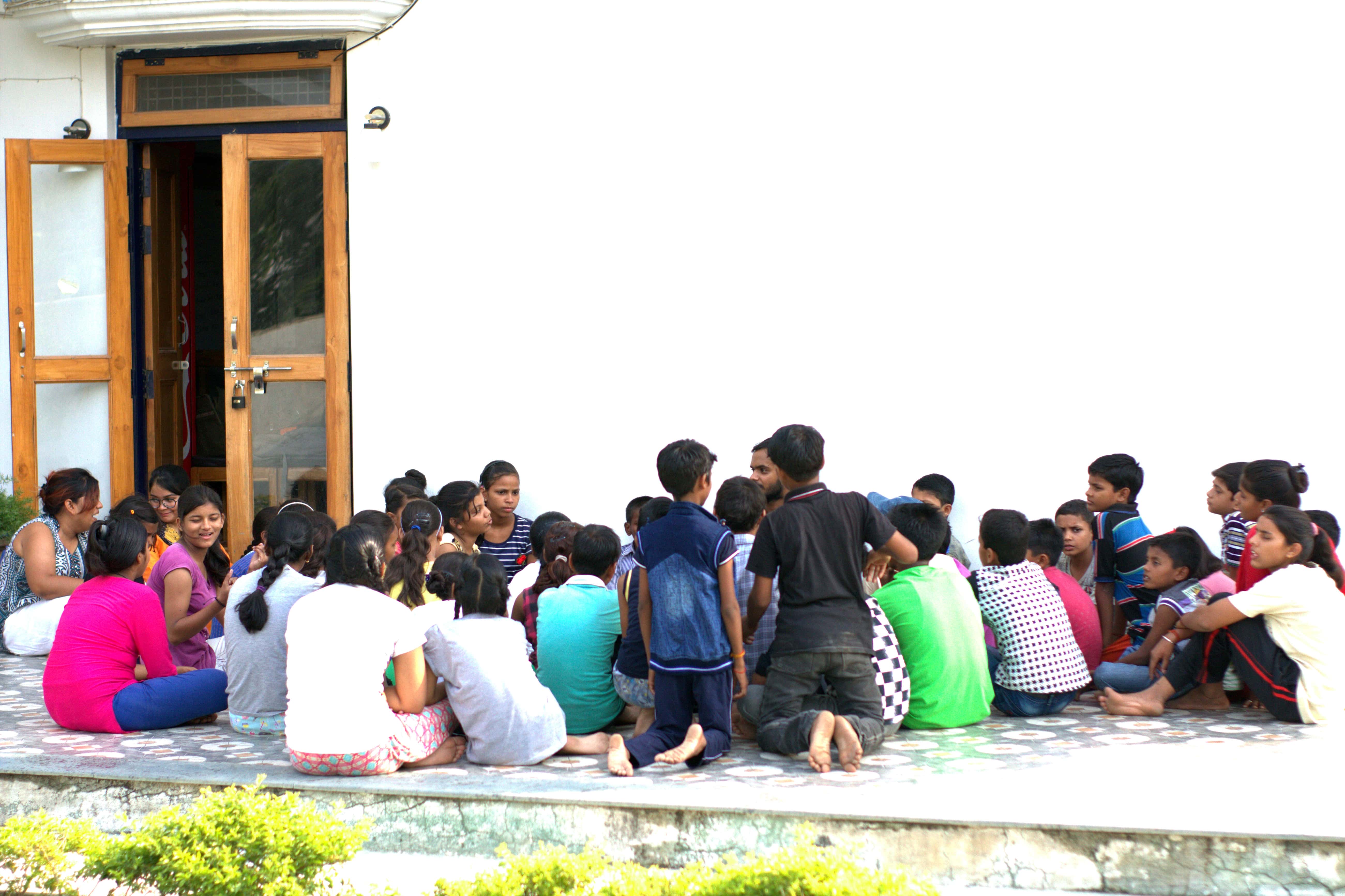 One of the biggest imperative regarding the modern education system is the need to focus on preparing children for the life beyond classrooms
The 21st century learning skills are shifting the attention from the one-size-fits all model of education towards a more holistic approach where each child is treated as a potential individual. Every child should be capable of understanding the choices and decisions of life and should not live as a surrogate of their peers' will. A child growing up in Indian classrooms often tackle such problems, where their thoughts and feelings are undermined with regards to their age. Hence, they do not learn how to manage and develop their emotions, becoming more incapacitated towards expressing them and later onwards, growing up as adults who do not fully realise their potential.
Our team has worked with children, through various art-based interventions and over a short period of time, we had observed some major changes in the behaviour of those children. A sharp reflection of the 21st century learning skills in the process of learning theatre, allowed us to build a program where we can focus on the development of the communication skills of children through the means of theatre.
21st Century Learning Skills

We use theatre as a tool for learning the 21st Century Skills. These skills in return develop a knowledge of emotions, sharpen communication skills and improve social skills.