Open Up Development Program (OUDP)
The Open Up Development Program (OUDP) has developed with this focus in mind that every form of expression deserves an equal space in all the channels of communication. Using the tools and methods of theatre, OUDP targets the communication skills of children and allows them to go through a journey of self-assessment, to learn that emotions and feelings are manageable and can be expressed to overcome any internal or external conflict. The experiential learning classes are designed to challenge the false narratives among the children regarding themselves and allow them to build a more resilient yet flexible personality for a more persistent growth.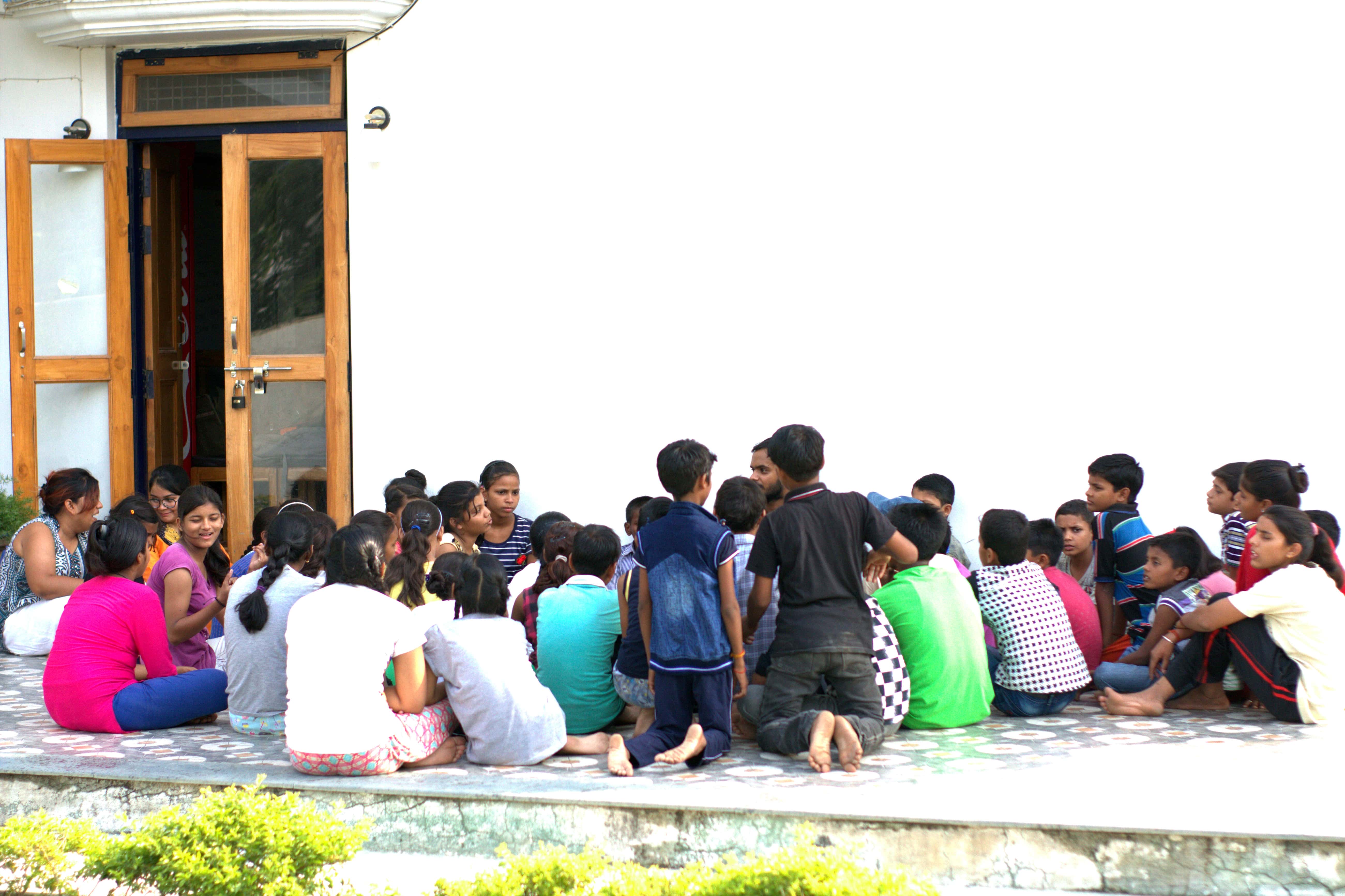 One of the biggest imperative regarding the modern education system is the need to focus on preparing children for the life beyond classrooms. Every child should be capable of understanding the choices and decisions of life and should not live as a surrogate of their peers' will.
A child growing up in Indian classrooms often tackle such problems, where their thoughts and feelings are undermined with regards to their age. Hence, they do not learn how to manage and develop their emotions, becoming more incapacitated towards expressing them and later onwards, growing up as adults who do not fully realise their potential.
In order to resolve this systemic barricade that prohibits the mental and emotional growth of children, a strong emphasis on dialogue and discourse with children is required. Beyond providing a space for speaking up and interacting, children should be able to connect their inner thoughts and master their own narratives, which goes beyond the regular classroom situations and discourse. To achieve that change, it is important that the children witness a strong inclusive experience where they realise the potential of communicative expression.

Through an experiential learning workshop within classrooms, we engage children to create an accepting atmosphere, where they express their desires and emotions with their classmates. Children learn various ways in which they can express themselves and then set out to use these skills to identify and resolve challenges in their academic sphere.