The successful start of the Studio Theatre Dhoop Ka Ek Tukda brought us to the second instalment of the wonderful story by Nirmal Verma, a playful experiment in storytelling and writing, turned out to be something completely different when put on stage.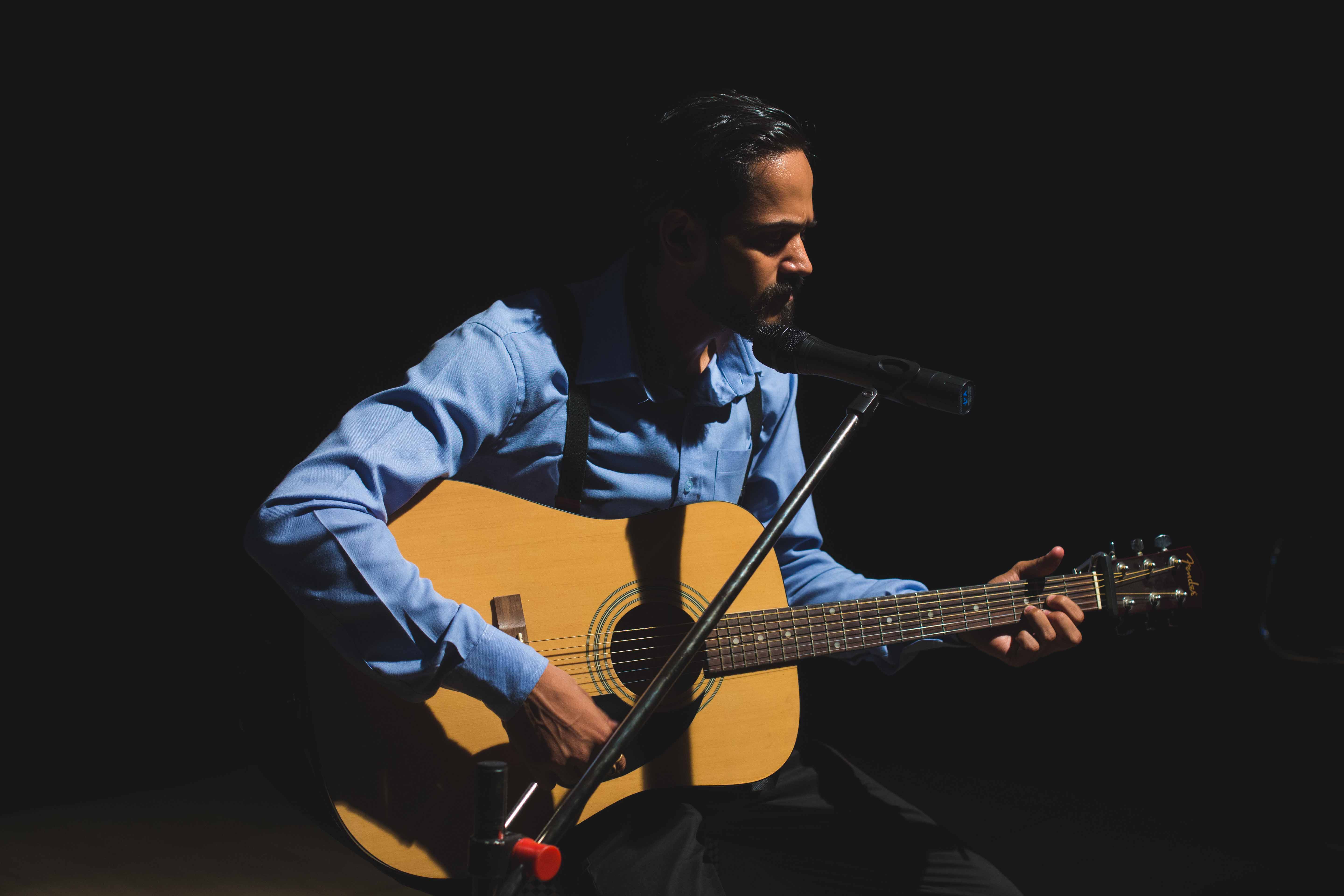 Dedh Inch Upar welcomes you into a little cosy ambiance with one man to tell you a story. You find the man drinking yet well into his senses, though the story he has to tell you starts to question your perception of separation and loneliness. The moment when you lose someone your brain is ridden with questions and you wander here and there for the answers. Dedh Inch Upar is one man's story about those answers and where does one land without them.
A one man show from Mayank Srivastava, the story shines with an amazing streak of emotions as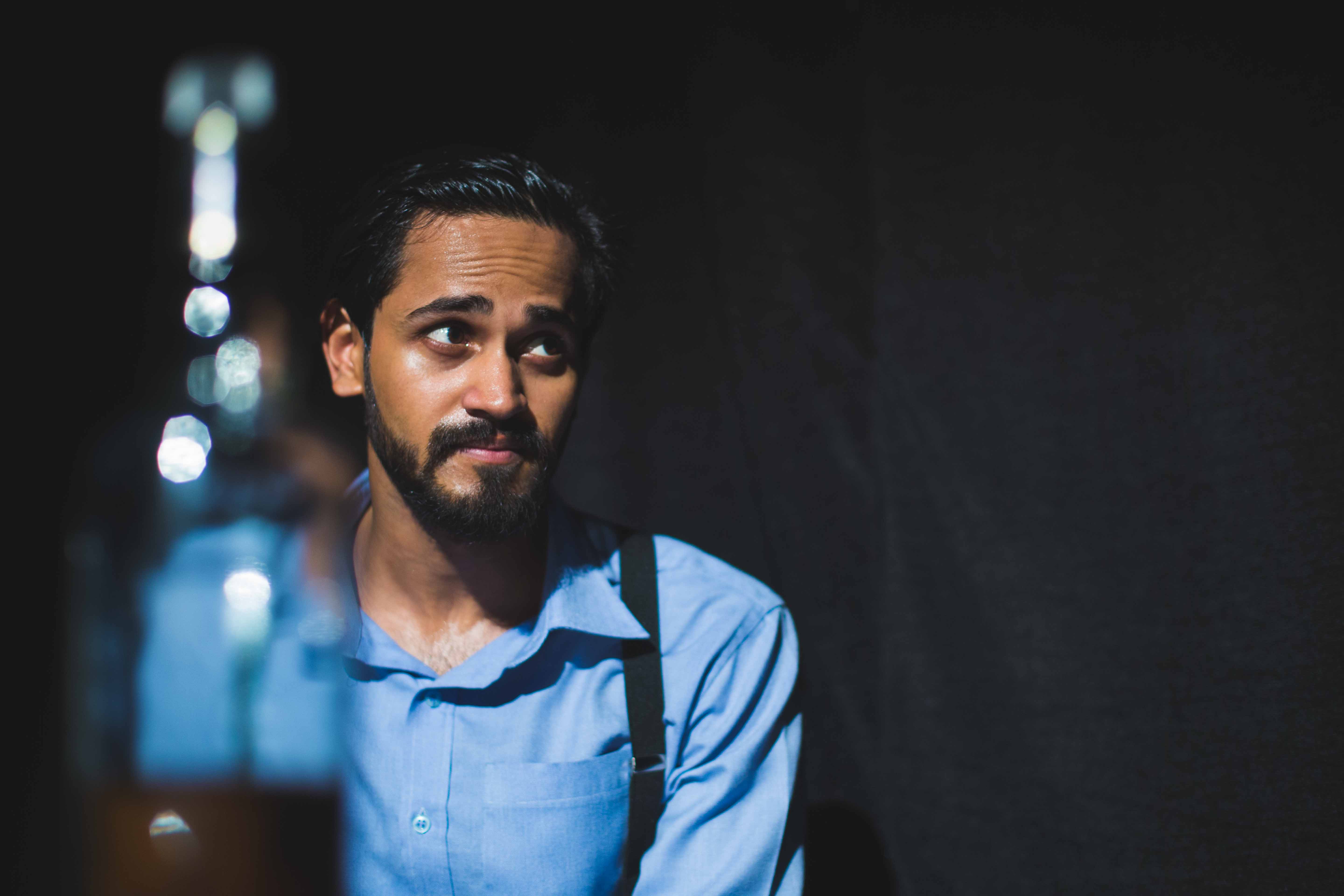 as it unfolds the life of the narrator. One of the newest addition in the narration was the addition of live music.
The performance goes to another level when Mayank takes up the guitar and greets the audience with evergreen classics from The Beatles, Bob Dylan and Frank Sinatra.
The music of the play designed by Divyanshu and executed by Pradeept Mani Tiwari fills the depth of emotions with a live display of their echoes. No wonder the music scratches the longing heart of the audience as they leave their seats with watery eyes and smiles.
---
Date: 15th & 16th April
Time: 18:00 hrs
Venue: Studio Theatre, Bewajah Café(www.facebook.com/bewajahcafe)
Duration: 50 mins
Music and sound designed by: Divyanshu
Light and sound operated by: Pradeept Mani Tiwari
Performed by: Mayank Srivastav
Designed and Directed by: Abhishek Tiwari