The result of one of the recent workshops under Bewajah, based on the famous play by the Queen of Crime Agatha Christie, Mousetrap was another one of the theatre gems that Bewajah has cherished. Under the supervision of visionary director Anil K Chaudhary, the workshop picked young students of theatre and nurtured them to work on the first ever crime-thriller produced under Bewajah. The team of Bewajah Theatre Group worked on the translation and adaptation of the original text with the director to make it suitable for the Lucknow audience, providing the plot a more Indian touch.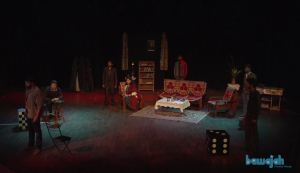 A secluded guesthouse on a hill station. Six guests and the owners of the guesthouse trapped in a heavy storm. And a murder. The investigation begins and the suspicion moves on every guest, one at a time. They confront the past and tackle the present. As the investigation goes forward, and the dots are connected more hideous truths are revealed. With a slightly altered plot and a different ending, the Mousetrap captivates the audience into the old game of sleuthing where they step into the shoes of the investigator and explore the possibilities. The small elements of surprise when the fourth wall is broken and minor unnoticeable effects to work on the ambiance.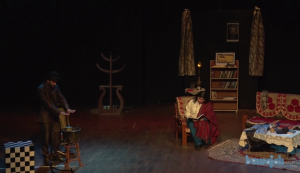 The audience immensely appreciated the performance of the young actors and the vision of the director that they saw materialise on the stage. Mousetrap till the end keeps you glued to the seat and hits you with all the surprise and wonder with its climax.
Date: 2nd Nov 2015
Time: 4 PM & 7 PM
Venue: Bhartendu Natya Academy, Lucknow
Writer: Agatha Christie
Cast: Shailza Singh, Anshul Mehrotra, Shivendra Sharma, Kripashankar Mishra, Pradeept Mani Tiwari, Rishikesh Dubey, Abhay Gulati, Pulkit Chakravarti, Mohit Bhardwaj, Saurabh Agnihotri
Translation & Adaptation: Divyanshu, Suyash Bajpai, Anil K Chaudhary
Director: Anil K Chaudhary